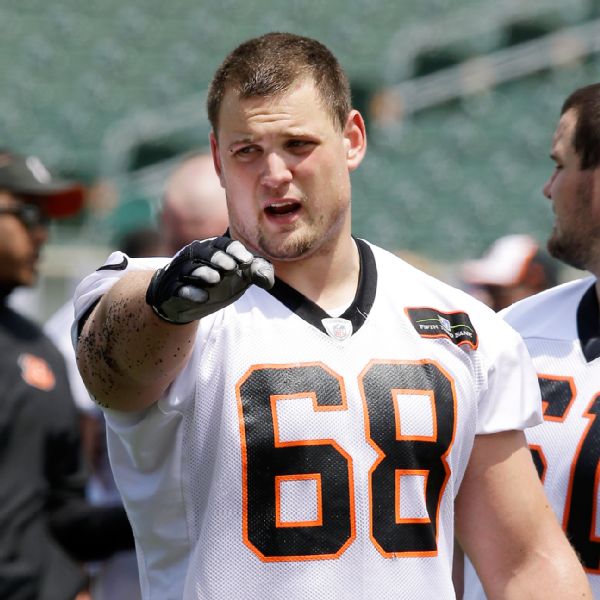 Offensive Guard Kevin Zeitler
Kevin Zeitler became a key anchor on the Bengal's offensive line and helped form one of the best units in the NFL from 2013-2015. Zeitler seemed to follow in the footsteps of former Bengals All-Pro guard Eric Steinbach. While the Bengal's offensive line struggled in 2016, Zeitler received a
PFF top run blocking grade of 83.1
. With a report
by Paul Dehner on an unlikely extension,
it appears that Zeitler's days as a Bengal may have come to an end.
Kevin Zeitler's agent, Joe Panos
Before the 2016 season, the Bengals and Zeitler
were unable to come to terms
on a contract extension. 700 WLW's Dave Lapham made the claim that the Bengals offered Zeitler
$5.5 million per year average salary
. If this indeed was the offer, it wasn't close to the average salary range that Steeler's guard David DeCastro,
received at $10 million per year
in his extension. Lap's offer, if true, was more than likely offered before DeCastro agreed to his extension.
Another major factor working against the Bengals that most have overlooked is Zeitler's agency representation. Per
Spotrac
, Kevin Zeitler is represented by sports agent Joe Panos.
According to the NFLPA
, Panos is a member of
Athletes First
sports agency. Athletes First has inked players such as Von Miller, Josh Norman and Kelechi Osemele to historic positional deals.
Athletes First's

Guard Kelechi Osemele

Last year, free agent guard Kelechi Osemele left the Baltimore Ravens for the Oakland Raiders in 2016 free agency. He signed a
5-year $60 million deal
with an average salary of
$11.7 million per year.
This was a historic contract for guards and as a result, reset the market. Since Zeitler is considered an elite guard and has the same representation as Osemele, it's safe to assume Panos will likely try to land similar compensation for him.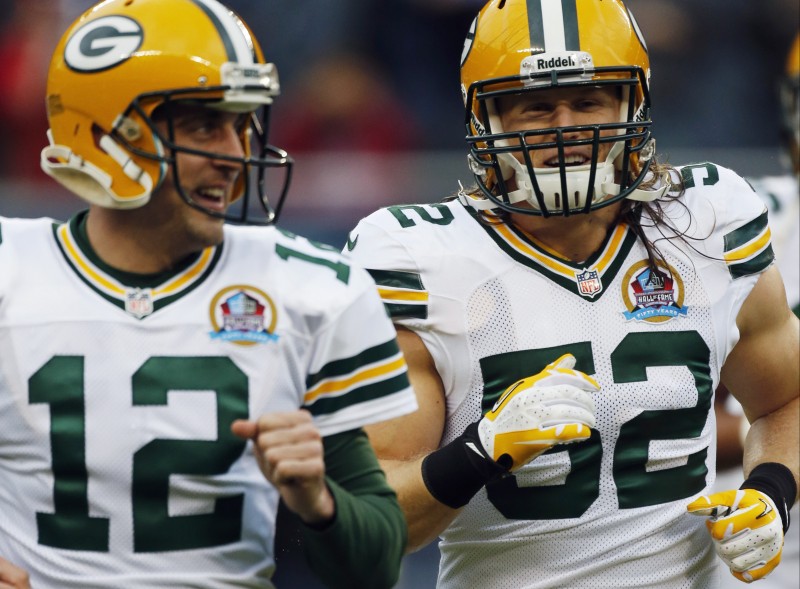 A. Rodgers & C. Matthews are both repped by Athletes First
There are several teams I believe could vouch for Zeitler's services in free agency. The Green Bay Packers could definitely be in play. With a reported
$43 million in cap space
and Zeitler's hometown location, it wouldn't surprise me if KZ landed there. Athletes First also represents current Packer's players Aaron Rodgers and Clay Matthews and their agency is based out of Wisconsin. The Redskins, Vikings, and Browns could also be potential landing spots for KZ due to their former Bengals coaching ties. The Broncos, 49ers, Jaguars, Panthers are likely options for Zeitler as well.
It appears the Bengals have realized Zeitler's market and have a contingency plan in place. The front office's philosophy has always been to assign high dollars to premium roster positions. The front office does not consider guard to be a premium position. This was proven when Eric Steinbach left in free agency for a
lucrative deal with the Browns in 2007
.
Bengals drafted Christian Westerman in 2016
According to Bengals.com writer Geoff Hobson, Andrew Whitworth and Dre Kirkpatrick are
the top priorities of the front office.
The Bengals drafted Arizona State guard Christian Westerman in the fifth-round of the 2016 NFL Draft. Although Westerman didn't play last season, draft experts
compared him to Falcon's Alex Mack
. Hobson eluded to T.J. Johnson, Trey Hopkins, or Alex Redmond possibly replacing
Zeitler as well.
Kevin Zeitler & Andrew Whitworth
My personal belief is that Kevin Zeitler should be the top priority in 2017 free agency. To me, Zeitler is an All-Pro guard and the better long term option for the offensive line. I know Andrew Whitworth is important, but he may only play for two more seasons at best. The Bengal's offensive line gave up 40 sacks with Zeitler during 2016 season. It would be scary to see how they would hold up without Zeitler.
At the same time, I also understand the Bengal's front office will have to execute some major extensions over the next three seasons. Geno Atkins, Carlos Dunlap, Vontaze Burfict, Jake Fisher and others will all be up for extension. These deals could all equal or exceed $10 million per year in average salary. After a little research into Zeitler's representation, it may be time to accept the strong possibility that KZ will no longer be in stripes going forward.