A.J. & D-Jax were voted the two best deep threats in the NFL
In a 2009 interview, Lewis even said he believed Jerome Simpson and DeSean Jackson would both
be great players
. During the second-round of the 2008 NFL Draft, the Bengals had a chance to draft DeSean Jackson but instead picked Jerome Simpson. Simpson struggled for years, while Jackson became one of the most electric Pro Bowl receivers in the game. Scheduled to hit free agency in 2017, DeSean and the Bengals could be an ideal match.
DeSean Jackson played for the Philadelphia Eagles from 2008-2013 where he made the Pro Bowl three times (2009, 2010, 2013). He was
released by the Philadelphia Eagles
in 2014. This was the first of many idiotic decisions made by former Eagles head coach Chip Kelly. At the time, the Bengals had Marvin Jones and Mohamed Sanu, so there wasn't a reason to consider Jackson.
Jackson
eventually signed with the Redskins
and went on to have two productive seasons in 2014 and 2016 totaling 2,174 receiving yards and 10 touchdowns. 2015 was a year in which Jackson was plagued with injuries where he only recorded 528 receiving yards and 4 touchdowns. Although he has a knock for being injured, he actually has remained relatively healthy throughout his career.
There are several reasons I believe DeSean Jackson and the Bengals could have mutual interest.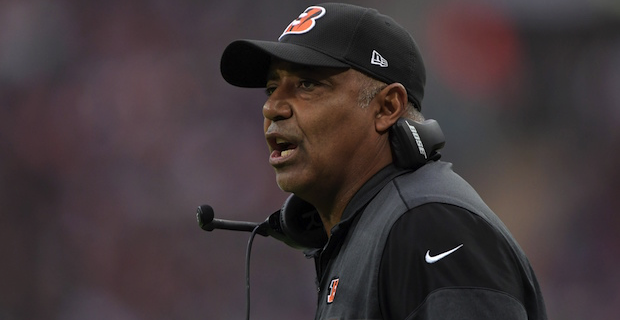 Lewis grew up with Jackson's mom
I. His relationship ties to Marvin Lewis
The first reason would be DeSean's mother. Marvin Lewis
grew up with DeSean Jackson's mother
and his grandfather was Marv's minister.
James Urban coached Jackson in Philly
II. James Urban
The second connection is Bengals' wide receiver coach James Urban. One would believe that Urban and D-Jax would have been familiar with each other while in Philly. Urban was the offensive quality control and quarterbacks coach for the Eagles from 2008-2010.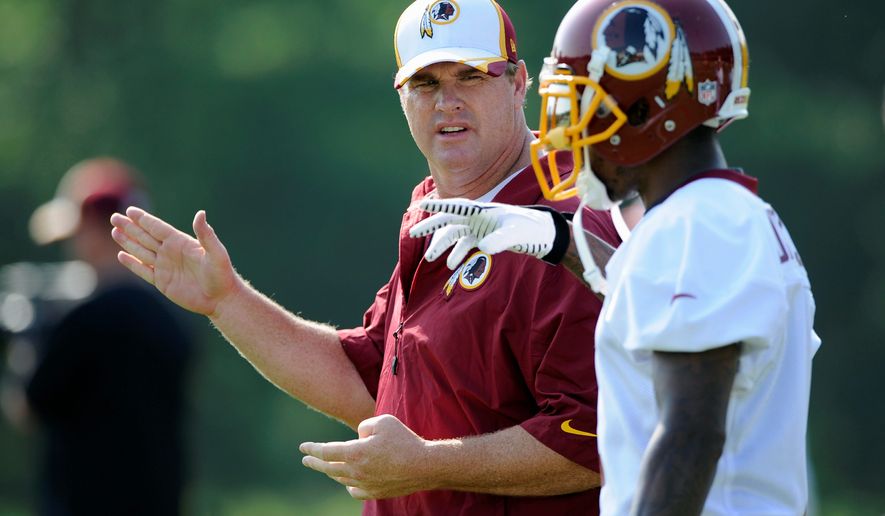 Jackson played in Gruden's style of the west coast offense
III. Familiarity with the Bengals' offense
DeSean played in Jay Gruden's offense and was productive as a result. The Bengals still run Gruden's offense to this day. This would make it easier for D-Jax to grasp the offense quickly, something a rookie wouldn't be able to do.
IV. Speed & playmaking ability
James Urban said recently that the Bengals could be in the market
for a deep threat
. DeSean Jackson showed in 2016 that he hasn't lost a step when it comes to speed. DeSean
ranked as the number two deep threat in the NFL behind A.J. Green
in 2016. DeSean is the exact weapon that the Bengals and quarterback Andy Dalton need. Since Marvin Jones left, they have been looking for a weapon that can take off the top of a defense. Who better than DeSean Jackson?
DeSean could be a steal value in FA
V. Price Value
With a robust free agent wide receiver market, a strong draft class, and his age of 30, Jackson may not command a huge deal. He is projected by Spotrac to have a
projected market contract value of two years $15.2 million.
This would mean Jackson would have an average salary of $7.6 million per year. This is great value considering that Alshon Jeffery could land $15 million in salary per season. The Bengals would likely see a great return on this investment if Jackson can be had at this price.
A.J. was vocal about signing free agents this offseason
VI. Appeasing A.J. Green | Winning Environment
In a recent interview, A.J. Green said
he would like the Bengals to be active in free agency
. If the Bengals were able to retain Whitworth and sign Jackson, you would have to think that would be enough to satisfy Green. The Bengals would not only provide DeSean with a decent deal, but also the chance to win. Most believe DeSean could return to Philly, but Philly is a long way away from contending. At the age of 30 and if the money is close, I believe DeSean would lean towards playing for a winner.
Adding D-Jax could increase draft options
VII. Draft Flexibility
By signing Jackson, the Bengals would allow themselves a ton of draft flexibility with the need of receiver minimized. This would allow for the Bengals to use those 11 draft picks to add depth at linebacker, edge rusher, offensive line and running back.
Just think about it for a minute. A.J. Green, DeSean Jackson & Tyler Eifert on the field at the same time...Seems like a recipe for insomnia for a lot of defensive coordinators. I believe DeSean could be the missing piece in the Bengals offense and take this team to the next level. We will get to see if it happens in the upcoming weeks.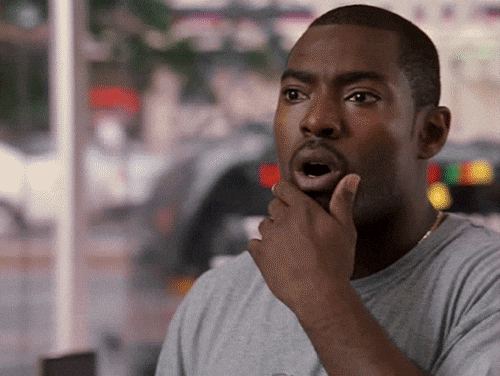 When you have to defend AJ, D-Jax, & Eifert on the same play